Streaming Market Movers

From 6am-4pm EST, we stream the biggest movers straight to you.

Realtime Data

Between 8am-4pm EST you'll get realtime data via NASDAQ Last Sale.

Custom Watchlists and Filters

Get the data you want most in a clean and easy to read format.
Mouse over the dashboard screenshot below to learn about each part.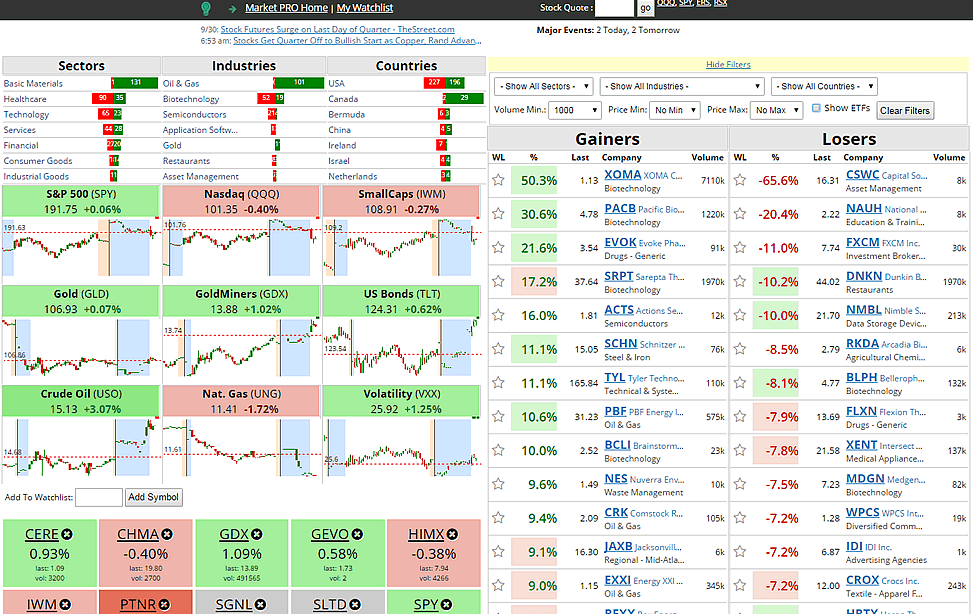 Our Members Sure Do LOVE It
check out these shout outs we've received from happy customers
...don't know if you will get this, but I would like to just say, great product!
...this program help[s] SO much and is a very crucial piece of my trading arsenal now ... Thanks!
whahoo! thanks man, I found $CANF yesterday PM thanks to you! made 145%! Great PM screener
* Individual results do vary. We do not claim that they are typical results that consumers will generally achieve. The testimonials are not necessarily representative of all of those who will use our products and/or services.
Swing Trade Signals - Algorithm Based
Our system checks over 7000 US stocks each night for chart technicals (RSI, MACD, ADX, EMA/SMA, Candle Patterns, etc.) that have historically proved profitable for trades held for 3-5 days.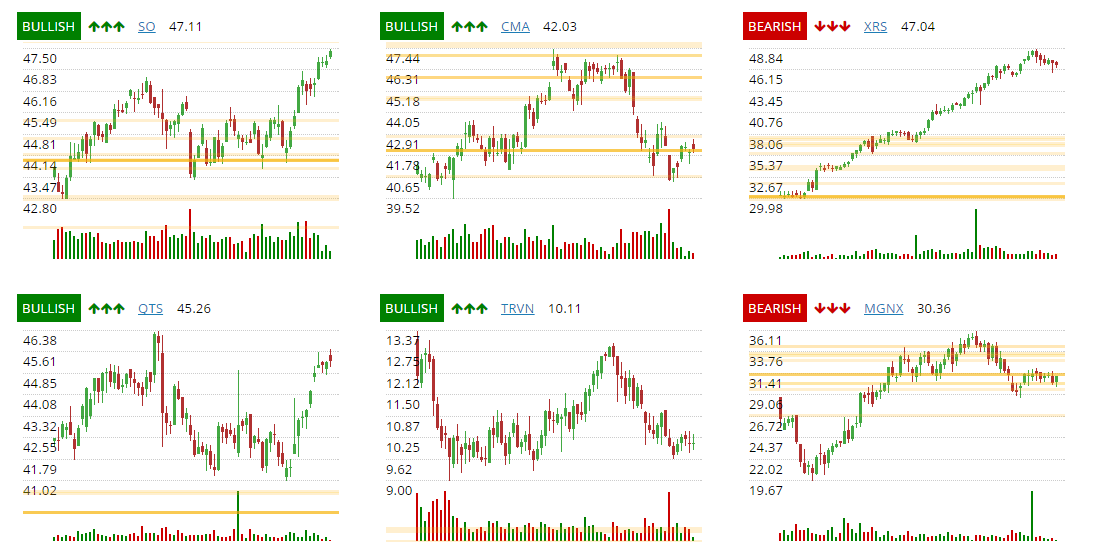 Swing Traders - Charting Features
with our charting page you can track a streaming intraday chart or
view the important support/resistance levels for swing trading