GetStockIdeas - Join Today!
If you already have an account on our website, please
log in
to continue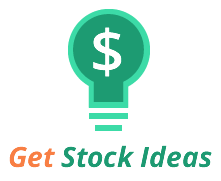 Momentum Screener

More experienced traders can set there own parameters, like 5 minute price movement, unusaul volume and many other params. Newer trader can enable "momo alert only" to go on auto-pilot.

3x ETF Predictor

Our system analyzes the many stocks that are held in popular ETFs and outputs actionable ETF trades for simple 1-2 day holds.

Swing Trade Algorithm

Signals for 5-10% profit goals. Set at night. No need to sit in front of a computer screen all day!

Options Trade Signals

Mark from OptionsElite fame sends you a daily options trade idea in realtime directly to your phone or desktop.

Live Stock Chat

Share trade ideas and learn from other investors.

Weekly Education Webinars

Learn new trading skills and tricks every week.
Have questions about GetStockIdeas?
Call Us
(844) 494-7015