GetStockIdeas - Join Today!
If you already have an account on our website, please
log in
to continue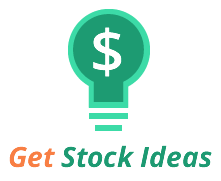 Momentum Screener

More experienced traders can set their own parameters, like 5 minute price movement, unusaul volume and many other params. Newer traders can enable "momo alert only" to go on auto-pilot.

3x ETF Predictor

Our system analyzes the many stocks that are held in popular ETFs and outputs actionable ETF trades for simple 1-2 day holds.

Swing Trade Algorithm

Signals for 5-10% profit goals. Set at night. No need to sit in front of a computer screen all day!

Momo Mover Alerts

A day traders dream. Get the jump of stocks that have just popped in price and volume with our Momentum Trade notifications via your desktop or phone.
Have questions about GetStockIdeas?
Call Us
(844) 494-7015