PreMarket PRO -- Live Market Movers, Starting at 6 am EST!
If you already have an account on our website, please
log in
to continue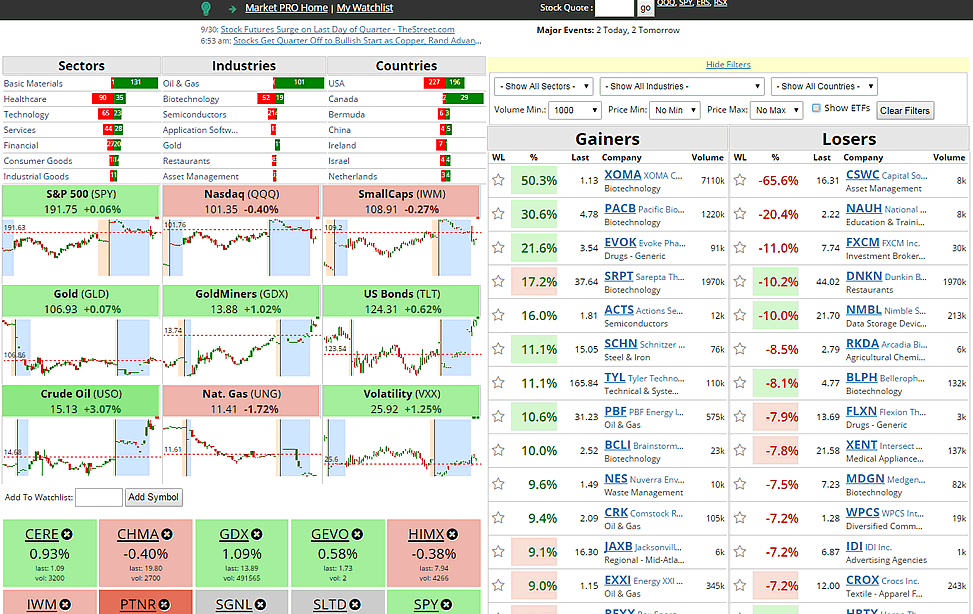 Opens at 6:00 AM EST

Get the jump on the trading day with our live feed of pre-market movers!

Custom Filters

Set the minimum volume, the sector, the industry and more. With Pre-Market PRO you have more control over your view of the premarket session!

Sector & Industry Movers Summary

Quickly see which sectors and industries are going to open up or down today. For example,... Is Biotech hot today? What about precious metals?

Custom Watchlist

Just click the star next to a stock that you want to keep tabs on, and that's it. It'll be highlighted and added to your watchlist streamer.
Have questions about GetStockIdeas?
Call Us
(844) 494-7015